When it comes to college students, it is important to have a safe, comfortable and supportive environment to help them in their academic lives. While universities constantly up the ante on their resources for students, the same thought process and importance haven't always been put into their living accommodations. Lately, however, there has been a new change in how students live and the amenities that are provided to them. Luxury student apartments aim to provide students with everything they need to facilitate their lives when not on campus. The Standard at Atlanta provides luxury off campus housing so you can live your best life.
What Are Luxury Student Apartments?
Luxury student apartments aim to provide university students with new resources and amenities that were either not available or difficult to come by when it came to traditional student living just a couple years back. Luxury apartments offer ample and private living spaces, technology to aid students in schoolwork, facilities to relax and have fun, and even security.
When it comes to luxury living, students often find that they have everything they need outside of the university in the comfort and close proximity of their apartment complexes.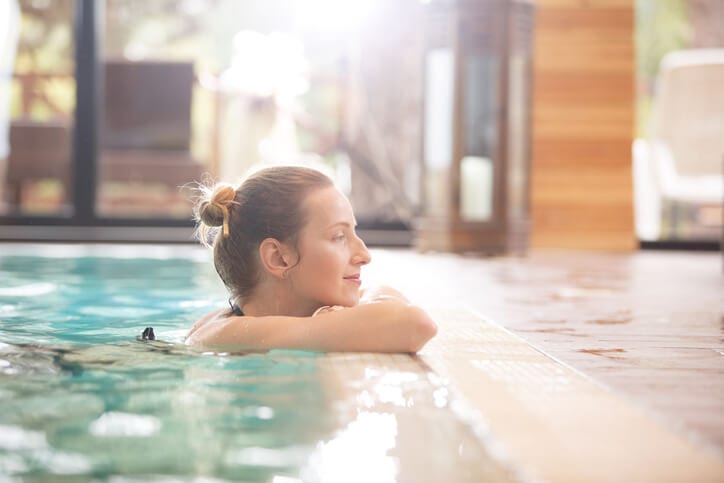 How Has Student Housing Changed?
Luxury student living is a new trend across college towns in the country. Traditionally, students were limited to living either in small, often crammed residence halls where they shared a dorm room with at least one other student, or often more expensive off campus student housing that although provided separate rooms still didn't offer all the amenities needed and were located farther from campus. With the ever-growing student population, however, demand for student housing has increased creating a competitive market for student apartments. This has to lead to the creation of multiple luxury apartment complexes that try to provide students with as many resources as possible, ample living space and at varying prices.
Benefits Of Luxury Living
Floor Plans
A very important aspect of student living that dormitories and other forms of student housing lack are space. One of the most important factors of luxury student housing is ensuring that students have more than enough space in their rooms and living areas to store their belongings, socialize and have a general comfortable atmosphere. Luxury apartments offer different floor plans, usually accommodating two to six students per apartment, each with their own room, bathroom, closet and spacious shared living areas such as the kitchen, dining area, and living room. Apartments usually come equipped with a washer and dryer, as well as a dishwasher for convenience.
Location
Luxury student apartments are often built close to campuses to ensure that one of their main features that attract students is the close proximity. This makes it easier to commute to class every day, making the distance between your apartment and the university a short walk, bike, bus or car ride away. For Atlanta students looking for living options near their campuses, there are plenty of student luxury apartments near Georgia Tech, as well as options for student apartments near GSU.
Amenities & Features
When it comes to luxury student living, complexes try to incorporate everything students would need and want for a comfortable and enjoyable living experience. While luxury on-site amenities differ depending on the apartment, most complexes offer state of the art computer labs with printers for students to use, extensive fitness centers for regular exercise, game rooms for hours of fun, pool areas to relax, tanning beds and sometimes even on-site retail. Another big aspect of luxury living is security. Apartment complexes often offer on-site security for students' safety and a gated residence with electronic access.
Luxury Apartments In Atlanta, GA
Luxury apartments for students are impressive enough to rival luxury condos in any major city. They try to incorporate everything students could need and want to create a social and relaxing environment where students can enjoy their living area, make new friends, take time to relax from academic stresses and have the resources to do their school work. At The Standard in Atlanta, we provide luxury student apartments for comfortable and enjoyable living during your college years, contact us today.